The Machines of NUOVA IDROPRESS S.p.A. are:
Completely designed, manufactured, assembled, programmed and tested by technicians of Nuova Idropress, in our offices and in our workshop.
Designed regarding the specific requirements of the Customer, very often with personalized solutions.
100% Made in Italy.
Supplied with CE mark and other certificates obligatory to this type of equipment.
Ecologicals: the choice of components and the construction process ensure the Max respect of the Environment and the optimisations of technological process take into consideration to lower as much as possible the environmental impact.
Safe: the operational safety has an high value in Nip machines and is surely seen by our customers as essential.
Assembled and tested by the Customer from the same engineers that carried out the design and manufacture of the machine, therefore able to optimize and personalize it for the most various needs of production.
Manufactured for the most long lasting time, fully over-dimensioned in the mechanics and utilizing the most reliable, standard and available components on the market.
Unified at design level, so that the Customers that purchase more machines or complete plants can benefit from spare parts, manufacturing solutions and ways of use common to all the machines.
Unified and Standardized at level of Control System by being equipped with 19'' Siemens touch screen industrial PC with SSD & Standardized Supervision Software developed in WinCC (by Siemens) Environment using the same philosophy for the different Equipment.
Assisted for their entire life by a customer service at the maximum market levels.
Examinable by tele-assistance via internet or modem, for carrying out improvements, repairing damages, optimizing the production by adapting the process parameters.
The Conical Batch Pre-expander
The "Nip Tool" to save money expanding Beads in the Most Profitable Way !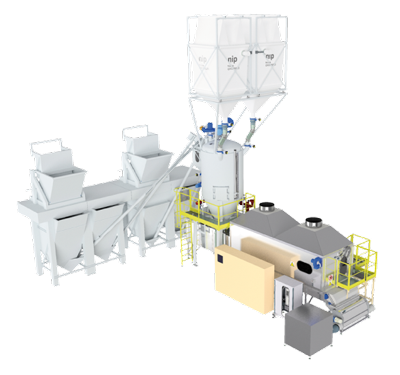 Automated Silos Plants and Material Conveying Systems
For Pre-expanded fresh material and Recycled material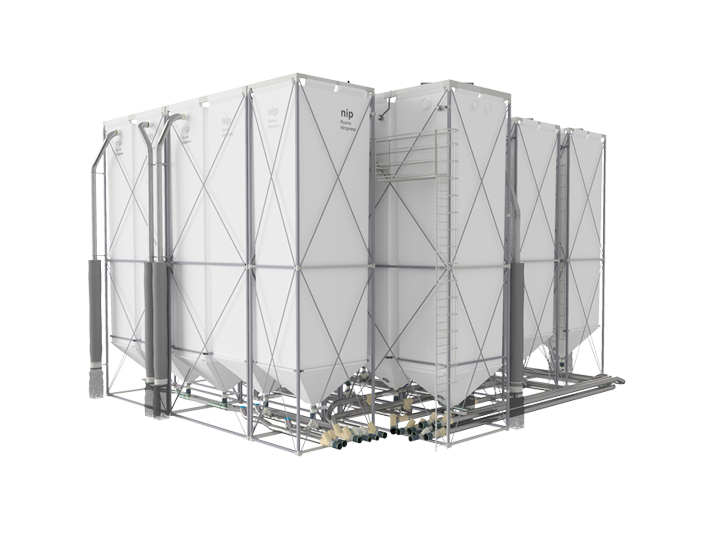 The Vertical Block Moulding Technology
A direction opened by Nip way back in 1971 !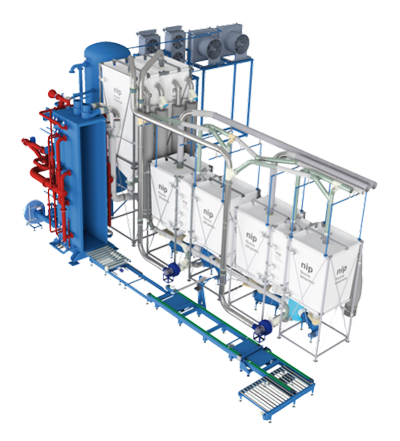 Automated Cutting Lines for sheets
High Customization to adapt to Customer Requirements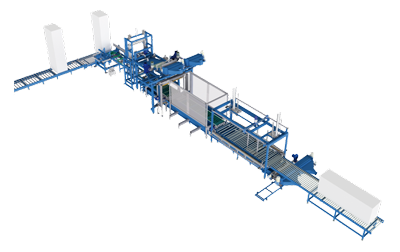 Shape cuttingmachines
Available with 2 or 3 Axis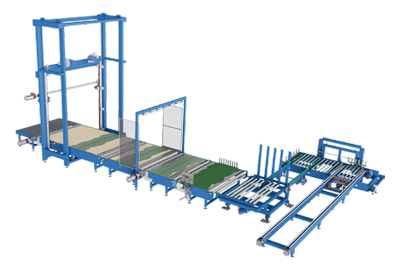 Tongue & Groove cutting machines
For Ship-Lap and other Profiles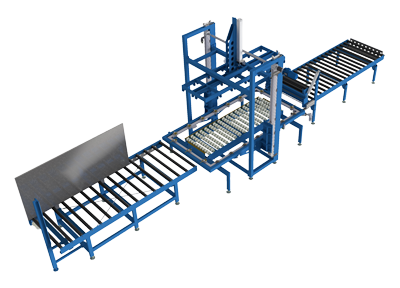 Vertical Presses for block pressing
Vertical layout machines for lower space requirements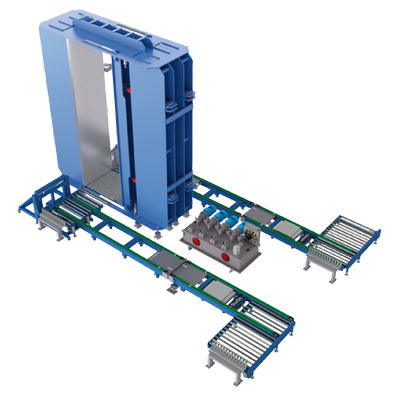 Recycling Equipment for waste of eps
For internal scraps and eps waste collected outside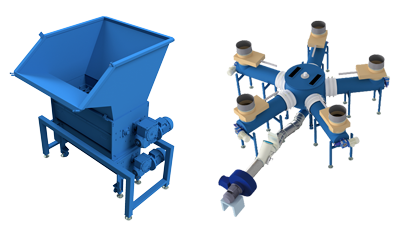 Turnkey Plants & Automatic Block Storage by LGV
The most modern technology to bring the automation at its highest possible level for guaranteeing the Top Class Results !